Residential, Commercial and Industrial Electrical Services Available

Upland Electrician that provide all electrical services for your home or business in all areas of the Upland, Claremont, San Dimas, Ontario, Montclair, Glendora, La Verne, Alta Loma, Rancho Cucamonga, Inland Empire and areas of the San Gabriel Valley.


We provide High Voltage or Low Voltage Electrical Services


A few High Voltage Services may include installation or repairs of switch gear, transformers, replacing panels, fixing or replacing conduit. Installing new outlets for any room in your home or business. If you need lighting in a new construction building, or if you have outdated kitchen lighting, we can upgrade and update that ceiling lighting in any room.


Electrical Trouble Shooting Available


One of our Moto's: "Figure It, Find It and Fix It". If your are not sure what the problem is, don't try to fix it yourself. Please call an expert. At Ethical Electrical we are experts at finding the problem. We have all the technical equipment and knowledge to get to the source of the problem. Give us a call, lets discuss your electrical problem. To give an honest and accurate diagnosis on a problem it takes time. I have an hourly rate to trouble shoot and solve the problem. After we determine what the problem, you decide if you want to move forward. No pressure, we want your business for the long run. We are serious about giving you great service at a great price. We are ethical and honest, we answer to a higher power.



All Electrical Work Delivered By Licensed, Bonded Electricians


Ethical Electrical is licensed and bonded in the State of California. Master Electrician and Owner Aaron Dominic Portesi has over 25 years of experience in the electrical trade. Services are provided, efficiently with safety as our first priority.

We believe that our work can be completed and delivered with safety, protection, cleanliness, patience and we add helping others into the mix.


Ethical Electrical are experts at those low voltage services you may need.


If your home or business has server panels, cable boards, or phone boards, we are specialists at getting them tested, updated, repaired or replaced.

We also install phone jacks, ethernet wall jacks, cable wall jacks and repair them if needed. Most times we will replace it or install wall jacks with multiple port holes in the outlet. With all the multiple devices you may have, it's good to give yourself more options on these wall outlets.


Ethical Electrical Loves Seniors and the Military!


We provide discounts for Seniors Age 55 and older,. Discount available for Veterans and Active Soldiers with proof of service.

Electrical Contractor Upland, Electrical Contractor Ontario CA,
Electrical Alta Loma, Electrical Contractor Claremont, Electrical Contractor Montclair, Electrical Contractor Rancho Cucamonga, Electrical Contractor Glendora, Electrical Contractor San Dimas, Electrical Contractor Covina
Ethical Electrical is based in Upland, California

We travel to many cities in the Inland Empire and San Gabriel Valley area, some of those cities include, Upland, Claremont, Glendora, Montclair, San Dimas, Citrus, Covina, Pomona, Chino, Ontario, Alta Loma and Rancho Cucamonga, Call to discuss your problem and will will make arrangements fit you into our schedule.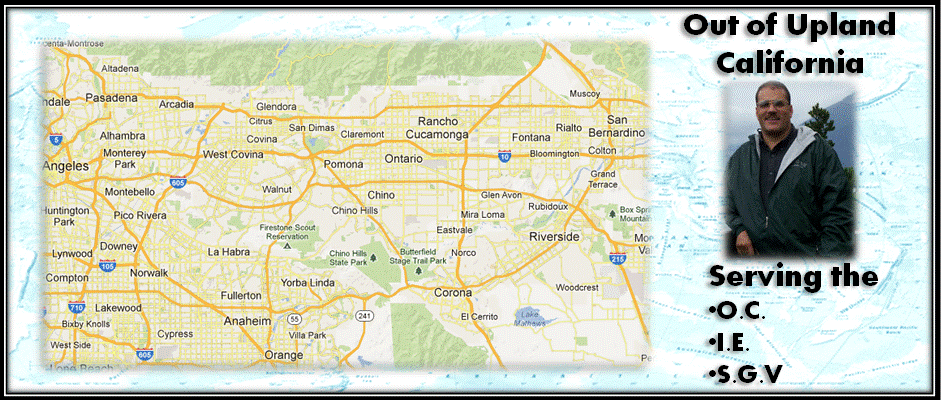 LISTED ARE MORE ELECTRICAL SERVICES, REPAIRS OR NEW INSTALLATIONS
Recessed lighting Upland
Landscape lighting
Whole house re-wiring
Ceiling fans Installation


Smoke detectors Installed

Switches/Dimmers
Light fixtures
GFCI outlets Installation
​Outlet Repair


Electrical outlets

Electrical Service upgrades
Underground electrical wiring
​Lighting Installation


Panel installation
Phone and internet cabling
Appliance circuits
Breakers and fuses

​Residential Services

---
Appliance Circuits Upland
Attic Fans
Bathroom Lighting
Chandelier Installation
Knob and Tube Wiring
Appliance Repair
Outlet Installation
Wiring Installation


Electric Meter, Service Relocation
Electrical Panel Installation
Electrical Panel Testing
Ethernet Jack Install or Repair
Smoke Detector Installation
Lighting Repair

Electrical Panel Repairs


Exhaust Fan Installation
Entry Lighting, New Lighting
Clothes Dryer Outlets
Computer wiring Cat6,Cat5
Conduit installation
Wiring Repair
Electrical Consultations

Commercial Services

---
CONTACT ETHICAL ELECTRICAL BY EMAIL OR GIVE US CALL.
-
WE WELCOME ANY QUESTIONS REGARDING ELECTRICAL REPAIRS OR NEW INSTALLATIONS.
Upland Electrician
FOR A CUSTOM QUOTE
CALL 909-581-5800
TEXT MESSAGES ACCEPTED